If you are traveling to Brooklyn, New York, and looking for amazing pizza, then you must check out Table 87 at Industry City. Not only is this iconic spot known for its delicious pizza, but it has also been featured on Shark Tank, making it a must-visit destination for any fan of the show.
It is very easy to find Table 87 at Industry City as it is located in the food court. The restaurant is impossible to miss, thanks to the iconic chef statue outside adorned with cool stickers, including Supreme and other local artists' stickers. Even famous artist Yee Wong has left her mark on this statue with her iconic "Forever" sticker.
But let's talk about the pizza. The pizza at Table 87 is simply amazing. The crust is crispy on the outside and chewy on the inside, and the toppings are always fresh and flavorful. Whether you're a fan of classic toppings like pepperoni and cheese or prefer more unique options like prosciutto and arugula, Table 87 has something for everyone.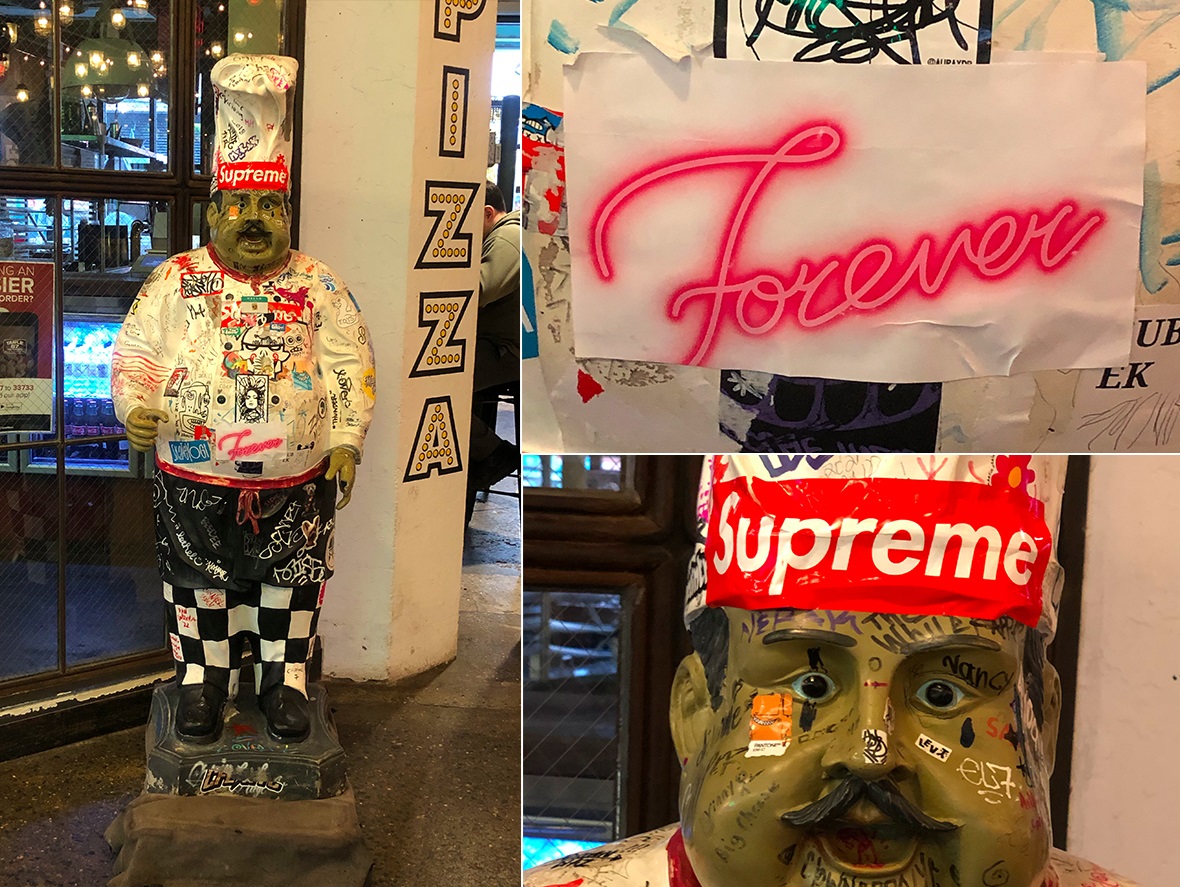 And if you're a fan of pizza but don't have time to sit down and eat, then you must try Table 87's frozen pizza slices for sale. These slices are perfect for travelers who want to enjoy amazing pizza on the go. The frozen slices are just as delicious as the ones served in the restaurant, so you won't be sacrificing quality for convenience.
After you finish enjoying the delicious pizza at Table 87, there's still plenty to explore at Industry City. This place offers a range of activities that are sure to keep you entertained for hours.
For music lovers, Industry City hosts free concerts and DJ performances throughout the year, showcasing local talent and established artists alike. You can enjoy some great music while taking in the bustling atmosphere of this lively hub.
If you're in the mood for some shopping, Industry City has you covered. From a comic book store to an artisanal marketplace, there are plenty of unique shopping options to explore. And if you're an art enthusiast, be sure to check out the various galleries showcasing local and international artists.
In short, after your meal at Table 87, there's no need to rush home. You can spend a whole day exploring Industry City, taking in the sights, sounds, and flavors of this dynamic destination.